THE IMPOSSIBLE IS NOW POSSIBLE
---
Finally, a unique take on the traditional V-Block which allows you to complete a wider range of projects than ever before.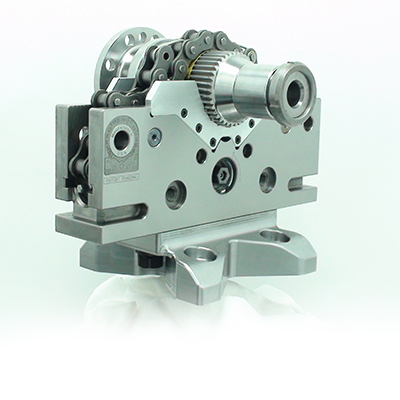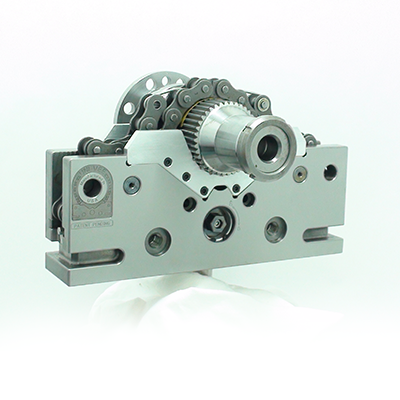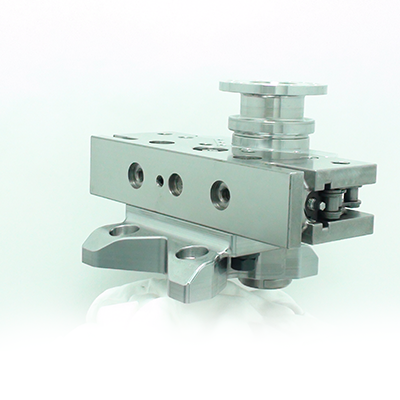 REVOLUTIONIZE YOUR WORKFLOW
The UNI-VEE offers endless benefits which work together to deliver a workflow experience like you've never had before.

Work Faster
Preset part in UNI-VEE off the machine. Reduce time on multiple setups by using UNI-VEE's built in indexing capabilities.

More Secure
Locked-in security protects both your Project & your Personnel.

Save Time
Complete your project in less time, clean up quickly, and move on to the next.
---
The UNI-VEE is a new, unique and useful solution to some old, common and tedious Workpiece fixturing difficulties. Use of the UNI-VEE offers improvements in the job planning, programming, set-up, roughing, finishing, inspection, teardown, and cleanup stages of both traditional and non-traditional machining. Safety advantages in using the UNI-VEE are realized due to the security of clamping and rigidity.
---
| Basic UNI-VEE | |
| --- | --- |
| Overall dimensions: | 14"x3"x5 ¼" (6 ¼" to top of standard jaws) |
| Main Body Material: | 80-55-06 Ductile Iron |
| Weight: | 43 Lbs. w/o chain |
| Chain type: | #80 Standard |
| Standard Jaw Material: | Hardened Tool Steel |
| Standard Jaw Range: | Ø2" - Ø12" |
| 3 Reference Faces: | Milled - Flat and Square within .002" per 6" |
| | Ground - Flat and Square within .0005" per 6" |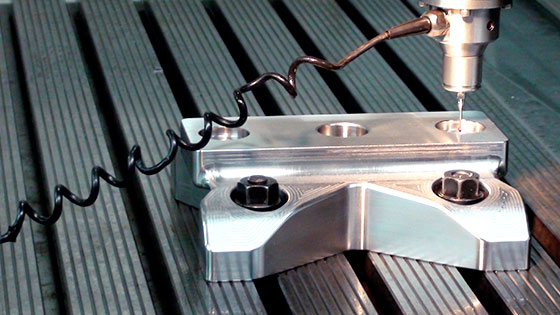 | Indexing Base Plate | |
| --- | --- |
| Size: | 7 7/8" ⧄ by 2 1/2" Tall |
| Mounting Dimensions: | Ø 21/32" Thru + 1 3/8" CB from top, 125mm ⧄ pattern |
| | (Allows fastening to 2.5" and 63mm T-slot spacings also) |
| Weight: | 27 lbs. |
THE BENEFITS ARE LIMITLESS
---
The UNI-VEE offers the ability to not only speed up your workflow and machine complicated parts, it allows you to do so much more.

Take on Unique Jobs
Complete jobs your shop would never have taken before, now with confidence and ease. The UNI-VEE's versatility makes otherwise difficult set-ups easy and quick.

Set up Once
Move the workpiece on and off your machine bed or to QC without having to set up again. Your workpiece remains solidly engaged within the UNI-VEE.

Machine with Precision
UNI-VEE's indexing feature and clamping security offers both a faster set up, and plenty of holding power for efficient cuts with precision.